Most of us ladies have heard "Breast is Best" about a million times, but why is it best? When you breastfeed your baby you are giving them them a healthy start to life and you may be surprised that you, the mom, will also benefit!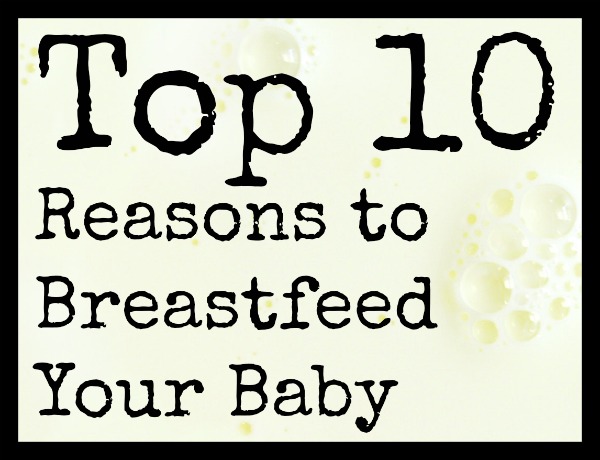 1. Breast milk is nutritionally superior to formula
Scientists have in no way been able to come up with a formula that compares to breast milk. Breast milk contains vitamins and minerals that your baby can absorb more readily than those in formula. Not only this, but breast milk contains living white blood cells and immunoglobulins that boost babies immune system as well as digestive enzymes and hormones—none of these substances can be found in formula.

2. Breastfeeding is convenient
There is no monkeying around with making bottles in the middle of the night, making sure you have all of your supplies for formula in a diaper bag, or worrying about running out at an inconvenient time with breast milk. It's always available and easily accessible.

3. Breastfeeding saves money
Not only will you save money because you won't have to purchase formula, but you'll save uncountable dollars on health care. Babies who are breastfed are much less likely to get sick while they are breastfed and are also offered some protection from illness later in life as well (see #5 and #6).

4. Breast milk promotes healthy gut flora in your baby
Humans require certain bacteria in their intestines to aid in nutrient absorptions and immune system development. Babies with proper gut flora have less gastrointestinal distress (ie. tummy aches).

5. Breastfeeding gives your baby immediate protection from illness
Breast milk helps to protect babies from viral, bacterial, and parasitic infections. Babies who have been breastfed are also 35-50% less likely to die from SIDS.

6. Breastfeeding protects your baby from diseases later in life
You can help decrease the chances of your baby having skin problems, cancer, type 1 diabetes, type 2 diabetes, and asthma later in life by giving him the benefit of your breast milk.

7. Vision and dental development
Individuals who have been breastfed experience more advanced visual development and are less prone to get cavities and need orthodontic work (this goes back to #3: breastfeeding saves you money).

8. Breastfeeding offers numerous health benefits to mom too
Not only is breastfeeding great for babies health, it gives moms some amazing health benefits too! Breastfeeding helps to decrease moms risk for heart disease, cancer, and diabetes. The protection for most of these diseases is compounded the longer mom breastfeeds.

9. Breastfeeding decreases post partum bleeding in mom
When you nurse your baby you release a hormone called oxytocine. This hormone produces uterine contractions which helps to stop post-partum bleeding and shrink the uterus back to it's original size more quickly.

10. Breastfeeding increases bonding
Oxytocin, the same hormone that helps to shrink mom's uterus back to it's original size, is also often referred to as the "love hormone." This hormone helps to bond mother and baby by producing feelings of love, affection, and emotional wellbeing. If you are a breastfeeding mom, or soon to be breastfeeding mom I encourage you to check out the series Navigating the Booby Trap: Breastfeeding and Beyond. I've put together an amazing group of bloggers and have over 40 posts scheduled covering topics ranging from the benefits of breastfeeding, to breastfeeding multiples, treating thrush naturally, and much more!

---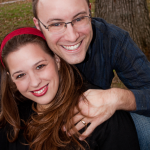 Trisha
is a Christian homeschool mom to 4 boys. She's breastfed each of her boys, including her twins, exclusively for the first year of their lives. She and her husband blog about parenting, homeschooling, faith, and nutrition at their blog IntoxicatedOnLife.com. You can also follow them on Facebook, Twitter, Pinterest, and Google+.