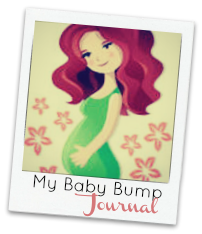 Friday will mark 10 weeks for us!
At 10 weeks, baby is the size of a kumquat. 
At this point, all of baby's major organs are formed and it even has a functioning brain. It even has little fingernails!
Lately, I've been extremely tired. I wake when my toddler wakes in the morning which is generally around 8 am. I always tell myself to nap when she does but that almost never happens since I can surely find something around the house that needs to be done. I find myself exhausted at the end of the day and usually ready for bed about the time I put my toddler down at 8pm. As good as 12 or so hours of sleep may sound, they are not uninterrupted. If I'm not tossing and turning, my toddler is up for this or that. 
I'm also considering writing a few articles on home births vs hospital births and the things that come with each aspect. Mostly things to be aware of in a hospital birth situation. We'll see where that goes.
Anyway, be sure to check out my friends who are also doing a bump journal!